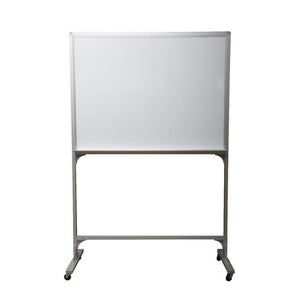 Magnetic Mobile Whiteboard With Aluminium Stand (Double Sided)
Magnetic Mobile Whiteboard With Aluminium Stand ​(Double Sided)
Melamine Magnetic Whiteboard Available In Single Sided or Double Sided
Comes with Marker Pen Tray
Overall Height Including Stand is 1.8 meter
For a versatile yet classic office essential, look no further than this mobile whiteboard. A durable staple in any business from Singapore to the USA and all places in-between, our mobile whiteboards will stand the test of time.
When you buy products from Office World Supplies, you can trust that you'll receive quality goods at a competitive price. Our comprehensive range of office products and equipment is curated to meet the needs of countless companies across Singapore.
Whatever the needs of your office may be, you can rest assured that we understand them. We take pride in providing cost-effective solutions for businesses of all sizes. From mobile whiteboards, to laminators, shredders, projectors and more – rest assured that our Singapore team has got you covered.
---
We Also Recommend